Experts in Aquatic Design & Construction
With over 50 years of experience, we have brought many successful aquatic projects to life. Our aquatic projects have been enjoyed by countless people and we're committed to bringing the same quality to every project. Browse our portfolio of architectural fountains, splash pads, waterparks, spas and commercial swimming pools.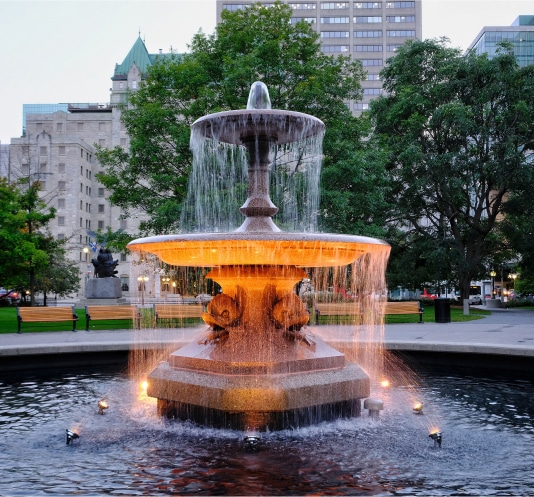 For every aquatic project, we carefully consider the goals for the project and work with your best interest in mind. Not only do we put effort into a beautiful, functional design, but we think about the people who will be experiencing the completed result. From the design and conception process to the operation of the facility, we stick to your values. Our goal is to create user experiences and spaces that people can enjoy for many years to come.
By putting thought and care into every detail of the design, we create projects that will make a difference in the community. Whether we are creating a fun, safe aquatic play pad for children or designing relaxing hot tubs and Nordic baths, we are guided by our commitment to quality aquatic design and construction. Whatever the size or scope of your project, our team is equipped to handle it.