Architectural Fountain Design & Construction
Any public place can become impressive and inspiring with a stunning architectural fountain.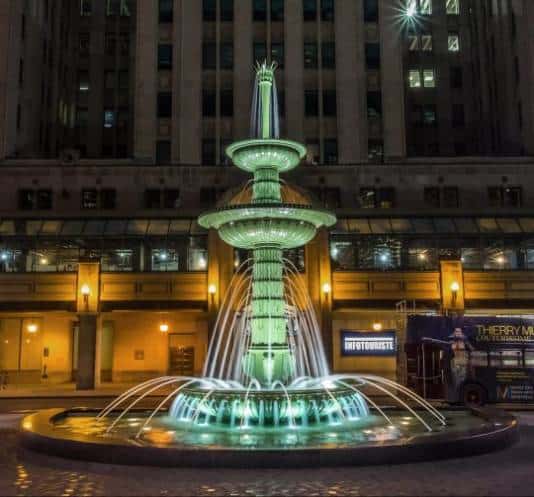 Whether in a public park, an urban square or an aquatic center, architectural fountains provide a place for people to gather. We offer a wide range of options to create the impression you are looking for with your water feature. If you are going for a soothing and peaceful effect, you can have a relaxing fountain with gentle trickling water. If you want something flashy and exciting, you can choose multiple jets of different shapes and dimensions, coloured lights and more. There is a fountain for every space – and Soucy Aquatik can create it for you.
Not only are our water features beautiful but they are also built to last. We ensure they stand the test of time and make cleaning and maintenance as easy as possible. Our years of experience in commercial water feature aquatic design and construction give us the ability to turn your vision into a reality, both aesthetically and functionally. As a renowned leader in commercial aquatics, your architectural fountain project is in expert hands with us. See our past projects below.