Start-up, Training & Maintenance Services
The project start-up & training of maintenance personnel is another key element to a sustainable aquatic project and our team of professionals is with you every step of the way
CONSULT AN EXPERT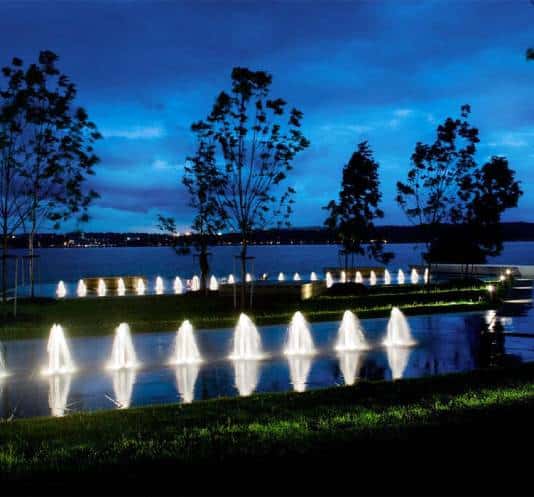 How Can We Assist You With Your Aquatic Start-up & Maintenance Needs?
Our team of highly skilled, trained and qualified professionals carefully conduct the start-up and training that is required for an aquatic project to succeed. The start-up and training go hand and hand with the other services that Soucy Aquatik can offer for your project needs.
Start-up and training includes system commissioning and ensuring that all systems are running and operating at their best. Our team will also prepare the operation manual for the systems and take the time to diligently train the personnel responsible for maintenance once the project has been delivered. Our maintenance services also play a key role in the viability of an aquatic project. With the different seasons, it is important to open and close aquatic projects properly.
Soucy Aquatik knows how to provide the best water feature maintenance and aquatic project maintenance to ensure your project lasts for years to come. As important as it is to have a proper design and build in place, so is having a trained and skilled professional maintain the aquatic project. This helps contribute to the longevity of the equipment and avoids problems such as projects being shut down due to improper maintenance. No one wants their vision to come to life only for it to come to an end a few months later. We take pride in helping you bring and keep your vision to life.
Some of Our Greatest Aquatic Start-up & Maintenance Projects
We have collaborated on these aquatic projects and provided our start-up and maintenance services.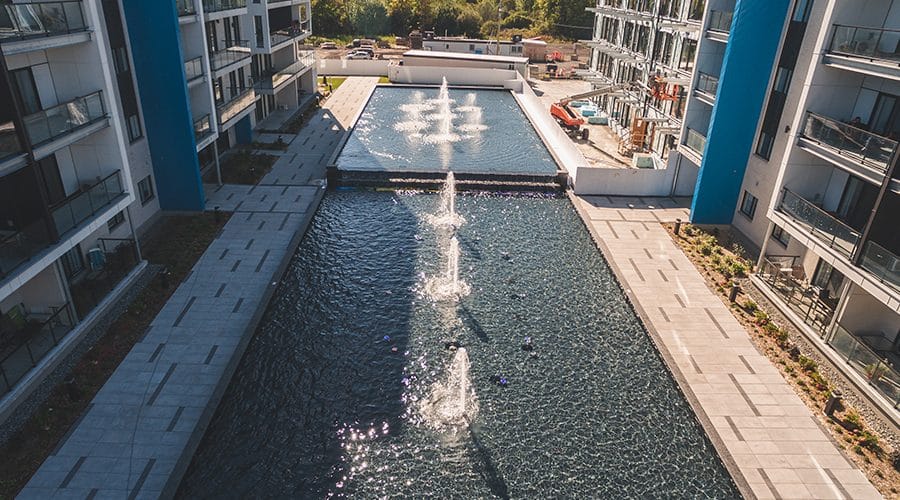 Aventura Fountain
Quebec City, QC
Aventura is an innovative condominium project and Soucy Aquatik completed the fountain that converts into a skating rink during the winter season. The challenge for this project was to incorporate equipment that can be easily disconnected and removed to allow for the use of a skating rink. The fountain consists of 2 pools, one above the other, that are connected by a waterfall that has 10 linear LED lights. This project includes 26 jets and 36 LED lights for a spectacular effect that illuminates the fountain at night.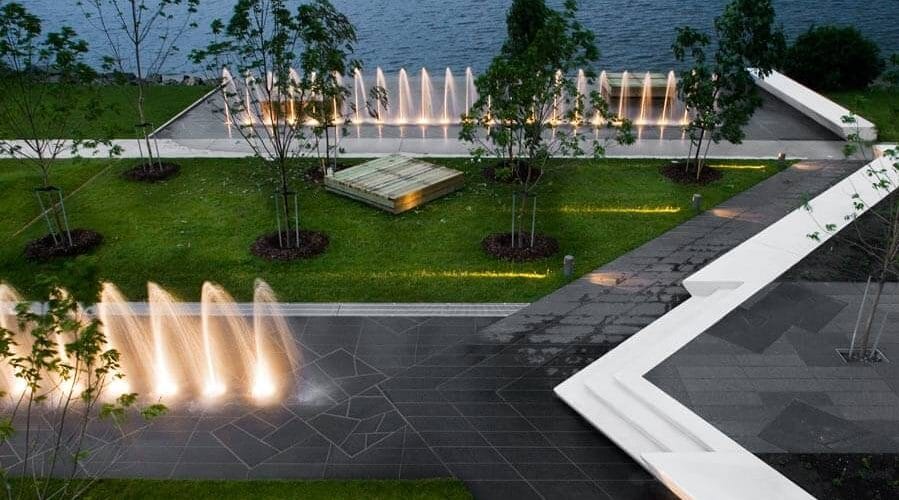 Samuel-de-Champlain Water Features
Quebec City, QC
The water features at Samuel-De Champlain enhance the riverfront heritage while providing ample public access to the water. The project has 83 in-ground jets with simplistic white lights installed on five slabs along with fog effect features.
Are you looking for assistance with the start-up, training and maintenance of your aquatic project?
Soucy Aquatik can help train and support you. We are here to help!
Why Work With Us for Your Aquatic Start-up, Training and Maintenance?
Soucy Aquatik is with you every step of the way. Our team wants to ensure that your aquatic project is delivered hassle-free and runs as smooth as possible. You can count on our experienced team that has the expertise it takes to maintain a feasible aquatic project. Over the years we have seen beautiful aquatic projects being shut down due to poor maintenance. We take the time that is needed and know how valuable it is to provide proper project start-up and maintenance training.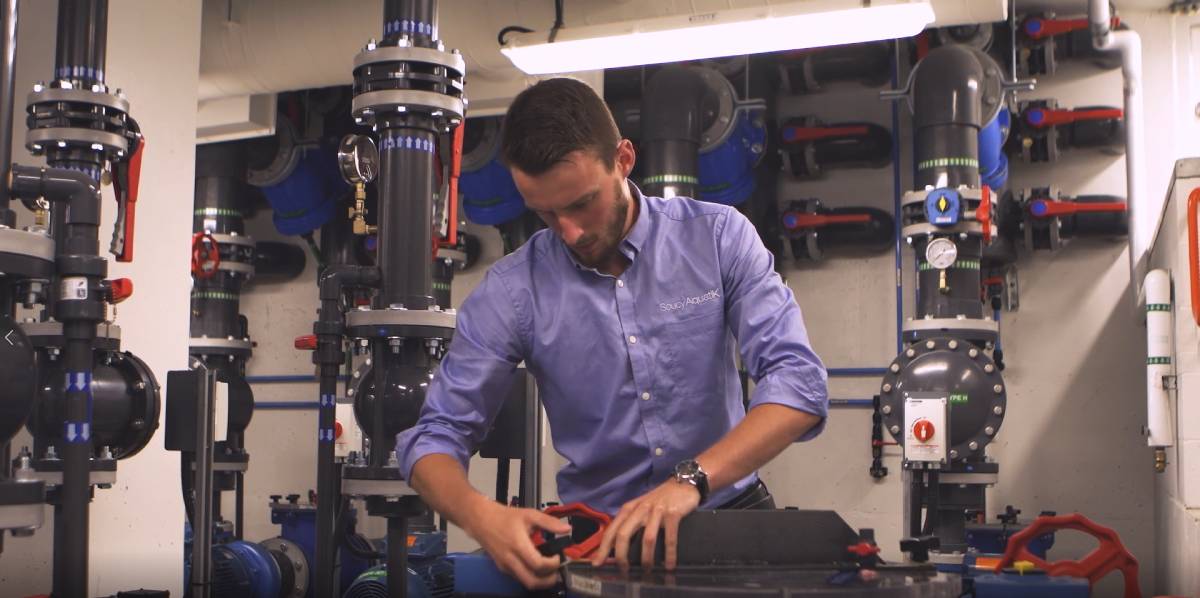 Our Certifications
Certified Pool & Spa Operator CPO®
This certification provides the knowledge, techniques, and skills for pool and spa operations. CPO Certification is the world's leading verifiable pool and spa training credential, sought after for its unmatched results.
LEARN MORE

Contact Our Aquatic Expert for Start-up and Maintenance Advice
Soucy Aquatik delivers a maintenance team that can help preserve your aquatic project and reduce any downtime