Splash Pad Design & Construction
Splash pads provide a gathering place for people of all ages.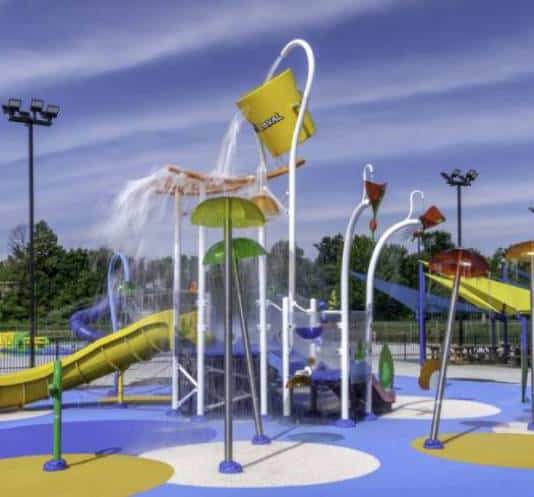 See all
Type of projects : Aquatic splash pads
Fun for children and families alike, splash pads are a central feature of many public parks, indoor and outdoor water parks and municipal areas. Splash pads offer a way to cool off during the hot summer months. We can even design them for yearlong use, combining warm-weather fountains with a wintertime ice skating rink for a cost-effective installation that will draw a crowd no matter the season.
When you work with Soucy Aquatik, we will create a water feature specifically designed for your community, keeping your goals, objectives, priorities and budget at the forefront. Our team of aquatic design experts can make your vision a reality with different sizes and shapes of water jets, formwork and coloured concrete casting. See our past aquatic splash pad projects below.