Spa Design & Construction
Providing luxury and relaxation with hot tub and Nordic spa design.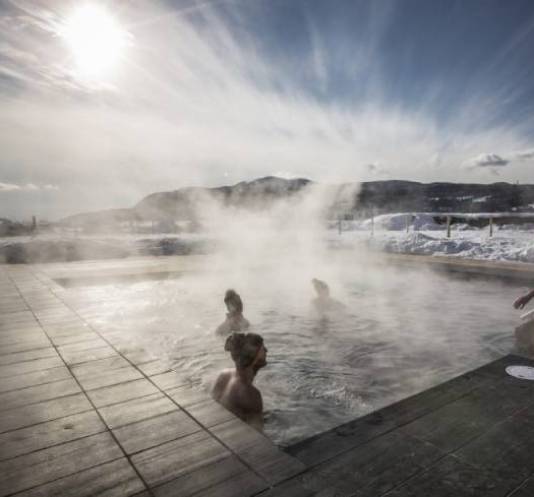 See all
Type of projects: Hot tubs and nordic baths
With decades of experience in aquatic design, Soucy Aquatik is the ideal partner for your spa or thermotherapy project. Designing and constructing therapeutic pools, hot tubs and Nordic spas is a complex endeavour, but our team is well equipped to handle the task. We can design and build a variety of spa features including hot baths, cold baths, saunas, massaging jets, whirlpools, salt-water pools, waterfalls, steam baths, floating baths and more.
We keep your goals and priorities in mind throughout every step of the design process, ensuring that the final product exceeds expectations. Carefully considering every aspect of the design, our team will ensure flawless water filtration and treatment systems, continuously optimized temperatures and easy operation and maintenance. Our projects appear in hotels, hospitals, luxury apartments, indoor and outdoor wellness centers, and aquatic centers throughout Canada. See our past hot tubs and Nordic spa projects below.