Commercial Pool Design & Construction
Indoor or outdoor, large or small, Soucy Aquatik creates stunning commercial pools of all types.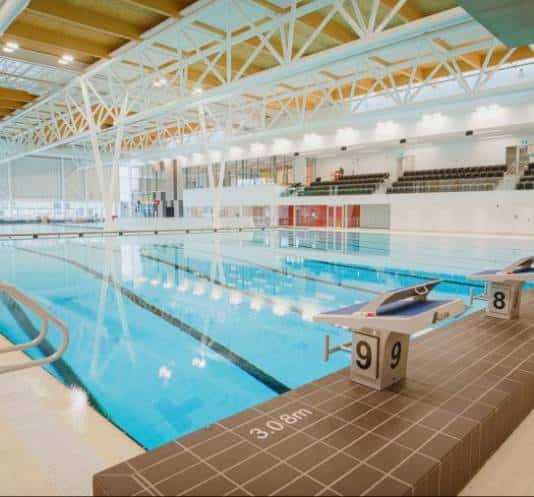 See all
Type of projects : Swimming pools
From competition and fitness pools to recreational and municipal pools, Soucy Aquatik will assist you in designing and building a one-of-a-kind pool to meet the needs of your community. We keep your mission, goals, objectives and priorities in mind every step of the way and ensure that your aquatic facility is sustainable for long-term success.
Acting as a general contractor or a subcontractor, Soucy Aquatik can conduct and coordinate projects of all types and sizes. Our aquatic projects range from commercial pool renovations to large new aquatic complexes with multiple pools and water features. Our pools can be found in city parks, community centers, hotels, condominiums, residential neighbourhoods, schools and even zoos throughout Canada. See our past commercial swimming pool projects below.