How to Choose the Right Fountain Contractor
A water fountain can be an incredible addition to any commercial space. With so many styles, sizes, and options for features, the ways they can enhance a business or public place are nearly endless. However, the value the fountain adds to the property can only be as good as the contractor you're working with.
With so many options for fountain contractors, how can you be sure you make the right decision? Here is a simple guide on how to make this important choice!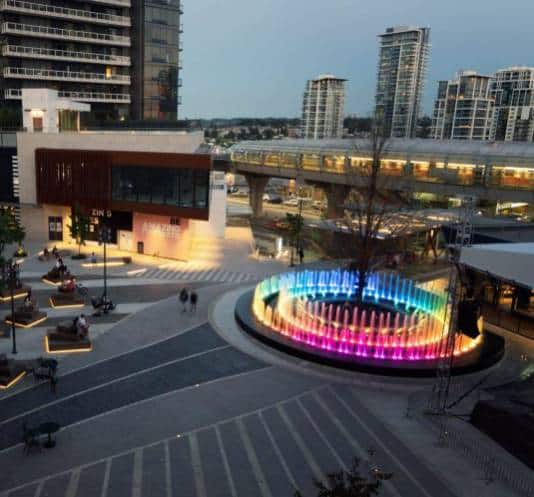 Look for Plenty of Experience
If you find a fountain contractor with a great website but they lack the real-world experience to back up their work, you may be better off passing them by. Instead, you want to look for a contractor that has years of experience in fountain construction and has specifically worked on the kind of fountain you want. For example, if a contractor claims to work on fountains but their portfolio only contains commercial pools, they probably won't be very knowledgeable or experienced with fountains. It's best to keep looking!
In addition to a portfolio that allows you to look at photos of their work, ask for reviews or references from past customers. These can provide a little more information about customer satisfaction and what it's like working with the contractor overall. If asking for references or reviews intimidates a contractor, they may be hiding poor craftsmanship and/or unsatisfied customers.
The best contractors will also have the locations of their past projects and a little information about each one in their portfolio rather than just the photos. Having that additional information gives you the opportunity to actually see the work in person if you want to.
Find Someone Who Customizes Fountain Construction to Your Requests
If you're looking for a custom water feature, it's important to find a contractor who is able to design and build a one-of-a-kind fountain to your specifications. While a good contractor can and should provide expert advice, you don't want to feel like you are having to compromise on your requests. If a contractor thinks fountains should be one-size-fits-all or if you feel like they are trying to persuade you into a design you don't want, you should find a better match. Soucy Aquatik conducts mock-up tests to ensure the best possible outcome for your water feature and to work with a design and build that you want. These tests allow for all the expectations of the project to be met to ensure your vision is matched with the final result.
When you're making a sizable investment in a water fountain, you should get exactly what you want. Even if you have a request for something that is a seemingly small detail, you shouldn't have to compromise. Look for a contractor that shows that they care about every little detail you want and is invested in providing you with a quality finished product that meets all your expectations.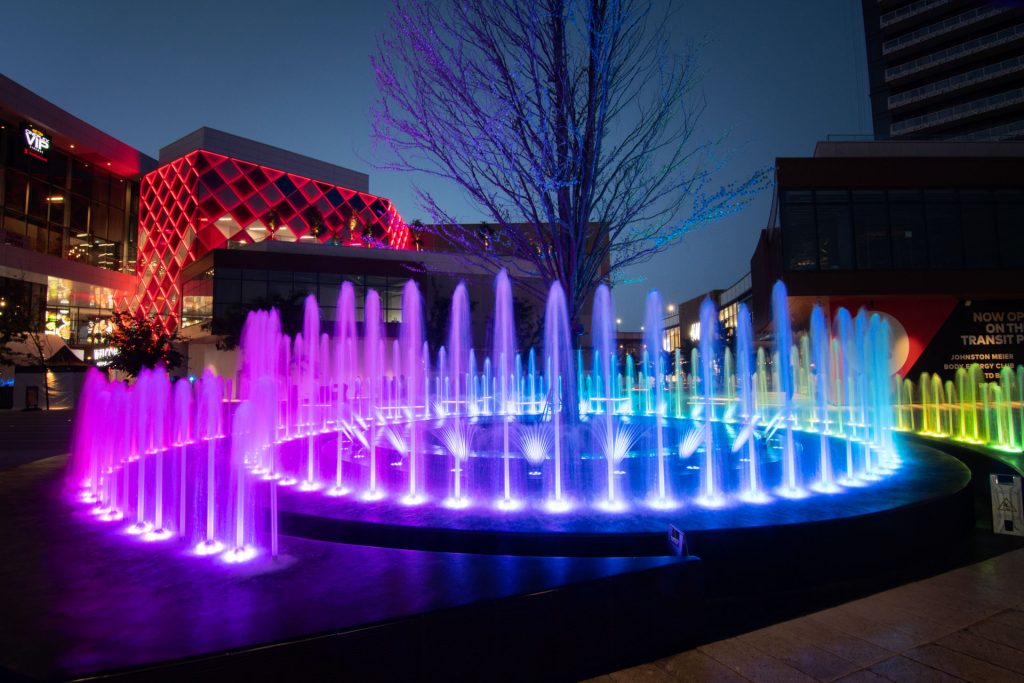 Make Sure They Communicate Well
Beyond the quality of the craftsmanship itself, you want to be able to work with a contractor who clearly communicates with you. If you have questions about your water feature, your contractor should be able to clearly answer them. They also should not have an issue with you having questions.
From the time you get an estimate on the work, you should be able to see that communicating well with their clients is a top priority. If you feel left in the dark about the details of your project or you've called a few times only to be sent to voicemail, look into other options. There's no excuse for poor communication skills from a contractor.
Determine if They Help Beyond Design and Construction
While you may think you just need an aesthetically-pleasing fountain design and quality construction, you're probably going to need more than that. A truly experienced water fountain contractor can help you with the startup and training after the construction is complete as well as the maintenance to keep the fountain in top condition. It's important to take advantage of these services to preserve the investment you've made in your fountain. If you're not properly maintaining the fountain, you risk it deteriorating at a quicker pace regardless of how high quality it may be.
A good water features contractor supports you through every step of the project. They don't just finish the construction, get their money, and abandon the project. They want to help you reap the rewards of having a fountain on your property for many years to come!
Verify That They Are Using the Highest-Quality Equipment
A fountain may work perfectly when it's initially constructed—but how long-lasting and durable is the equipment that they're using? This is always important information to look into! Contractors usually have certain brands that they are committed to using over and over again. Make sure you research those brands outside of the contractor's website to find more detailed information about how they perform.
The type of equipment that a contractor uses is also important from a warranty standpoint. If the equipment is backed by a warranty, you can have extra peace of mind.
Look for a Water Fountain Contractor with Designs You Love
Water fountains are a little different from your average construction project. Although you definitely want the fountain to be durable and you want the contractor to have extensive industry experience, you also simply want the contractor to create designs that you're drawn to. Fountains are truly an art form and if you know anything about art, you know it can be very subjective!
Take a look at photos of a contractor's past designs and see if it's art you can appreciate. While some fountain contractors may be able to work with a wide variety of styles, others will have a very distinct style that can be seen throughout the body of their work. If you want a fountain in a style that's very different from the examples of a contractor's work that you've seen, definitely keep looking. Life is too short to have a fountain that you think is not beautiful or that simply doesn't fit the aesthetic of the space it's in. You want to be able to take pride in the final product!
Download our Free Water Feature Design and Ideas Guide
Our engineers have created a document filled with design ideas and technical details for water features to help create your next commercial architectural fountain project. We have grouped together some of our projects that have lasted for years.
Discover the Benefits of Choosing Soucy Aquatik as Your Water Features Contractor
If you haven't already made your decision on a water fountain contractor in Canada, talk to Soucy Aqautik! We've been working on fountains since 1964, to say we understand fountain construction would be a major understatement. We've completed over 1400 aquatic projects and counting! Feel free to check out our extensive portfolio to see if our style matches what you're looking for. With so many successful projects, you can be confident in our skills and the quality of our fountain construction.
Our team prides itself in our superior communication at every stage of a project. We provide advice about the best water feature for your needs and equipment that will help you achieve your goals. We also provide technical advice.
Once we've finished the work on your fountain, we don't abandon the project. We can help with the startup and provide all the necessary training. By providing maintenance services to keep the fountain in good condition, we also maximize the longevity of every fountain we complete.
For all these reasons and more, we are a fantastic choice for a fountain contractor. To learn more about designing and building a fountain, get in touch with Soucy Aquatik today!