7 Benefits of Consulting an Expert for Your Commercial Swimming Pool Design
A professionally designed commercial swimming pool project can create quite a buzz. From increasing club membership and selling real estate to attracting overall neighborhood tourism, many goals can be met by aquatic entertainment. However, seeking the help of a qualified commercial swimming pool designer is not always a priority because of budget constraints. Some boards choose to skip the commercial pool design process entirely. Read on to learn about seven benefits of consulting an expert to create your custom pool design.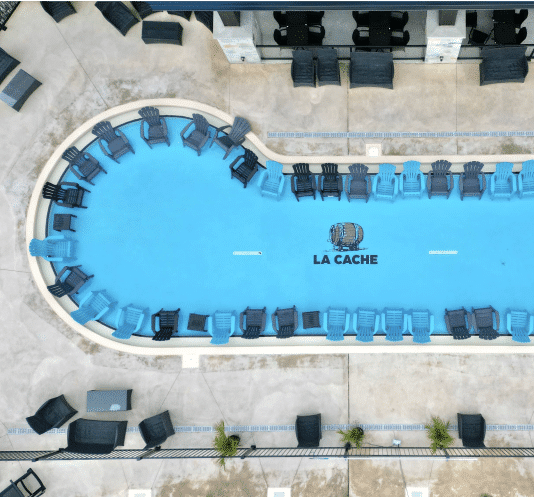 1. Save Time
When you choose to forego a commercial pool designer, you may spend extra time sourcing materials. Not only does this method extend the completion time of your commercial pool project, but it costs you more money. Many aquatic designers and builders use trusted brands that are priced competitively and deliver high-quality results. Instead of hunting for the potentially wrong materials on your own, consult with an expert and leave the sourcing to them.
2. Smooth Coordination with Other Trades
An experienced pool designer and builder will work alongside other trades to complete the installation of your unique commercial swimming pool project. They hire and coordinate with different subcontractors to complete the requirements for your commercial pool design like plumbing, electrical, and various mechanical aspects and ensure that the coordination and process goes as smooth as possible. When you are building your pool without an expert, you are responsible for finding subcontractors to finish your aquatic design's mechanical and electrical installation.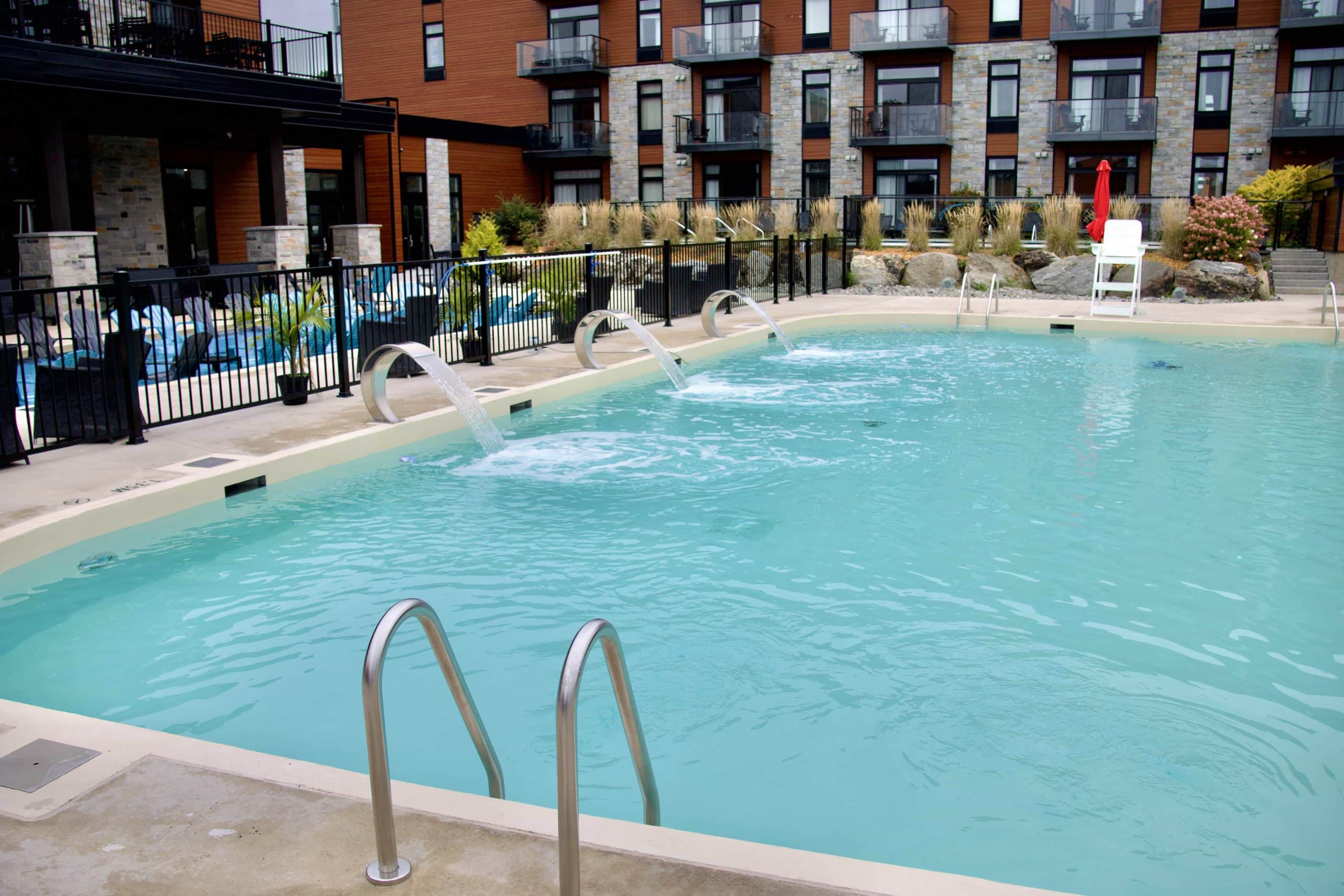 3. Stay Within Your Budget
When planning your commercial pool's custom design, an expert establishes a budget with you and sources the materials and equipment within the overall price. If there are limited options for materials, a commercial pool designer recalculates your budget and gains your approval. This process may be difficult if you decide to construct your pool without a professional. You could go over the budget from limited materials and problems occurring during construction without realizing it. Pool experts always consider your budget before proceeding with construction if you need more materials or have other issues.
4. Excellent Integration
Commercial pool designers create a layout for your pool and the landscape around it. This ensures the design of your new commercial pool and landscape enhances your space. The surrounding landscape compliments the pool's design when constructed correctly. Landscape features such as lighting, stonework, seating, and other factors are considered by a pool expert. The surrounding space may not complement your aquatic structure without the sharp eye of a commercial pool designer.
In addition to creating your landscape and commercial pool, design experts evaluate potential issues with your dream build. Some features may not work due to the size of your space or the availability of materials. However, a pool expert identifies these issues with your swimming pool design and creates solutions. Commercial pool designers will deliver custom layouts that satisfy all stakeholders and budget constraints.
5. Proper Certifications
Pool designers are properly certified and knowledgeable about the local regulations your aquatic space must follow. Staying compliant may cause changes when designing your commercial pool because certain standards must be met to consider the swimming pool safe and operational. If you are designing and installing a commercial pool without consulting a professional, you may not meet your local regulations.
Most commercial pool design companies also work with you to gain the proper permits to start construction for your aquatic design. A commercial pool designer provides the necessary blueprints to have the project approved by your city. Without seeking help, you may not be approved to construct your commercial pool due to the design of your pool.
6. High-Quality Results
Consulting with an expert about your commercial pool's custom design ensures you get high-quality results during the installation process. A designer takes your space requirements and needs into consideration and then creates a layout based on your ideas, safety precautions, and local regulations. You may not get the high-quality results you are looking for without the assistance of a commercial pool designer.
Expert aquatic designers have the knowledge and skills to create a blueprint based on your needs, and the builders follow it to install the pool. Without the right design concepts, the overall design of your pool may not be what you wanted and will not integrate with the surrounding landscape.
7. Water Efficiency
One of the most important aspects of having a healthy, safe commercial pool is for it to operate on an efficient water system. Commercial pool designers provide better equipment and suggestions to ensure your new aquatic space does not use more water than necessary. An efficient water system keeps the water of your pool safe and clean for individuals to use without the risk of getting sick.
The Bottom Line
When you are looking to design a commercial swimming pool, you should consult with an expert pool designer. It eliminates the potential for risks to arise during the installation and construction of your pool.
If you are in Canada and trying to find an expert commercial swimming pool designer and installer, contact Soucy Aquatik today! With over 50 years of experience, we have created multiple award-winning custom commercial pools and other water features.